Imagine if there was a single exercise that worked your entire body. And imagine that this exercise was amazing for burning fat, developing strength, and cardiovascular health. Imagine no longer, and behold the burpee! (scroll below the gif for simple instructions)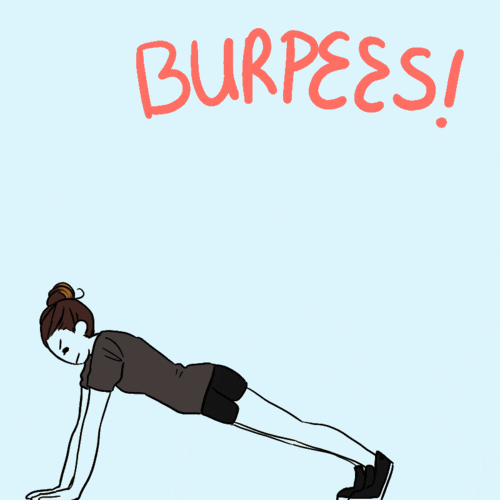 Burpees work your chest, abs, glutes, arms, hamstrings and more in a single exercise!

Here's how to do them:

1. Bend down and put your hands on the floor in front of you.

2. Jump back into a plank position.

3. Drop down to push-up position.

4. Push up to get back into plank position.

5. Jump your feet back in towards your hands.

6. Explosively leap as high into the air as you can, extend your arms fully above your head.