Worrying can seriously limit your enjoyment of life, but it is totally unnecessary. And if you have just a couple key insights, you'll see that you never need to worry again.
The first thing to realize is that life is an exciting adventure. The future is always unknown. It is a big question mark. And being worried about the future, does not provide any certainty or foresight. We are not granted any special power over the future by worrying about it. All we do by worrying is destroy our enjoyment of the present moment. Really consider this until the truth sinks in deeply: worrying does not make the future better, it only makes the present moment worse.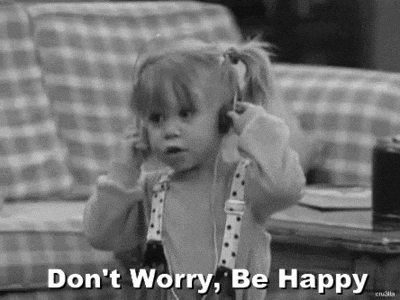 The second important thing to realize is that we've dealt with everything that has come our way so far, and we will be able to handle whatever is to come. Give yourself credit – your life has had challenges and you've been able to handle them. Acknowledge your own strength and resilience. You don't need a guarantee that everything will be rainbows and butterflies in the future. Life has challenges. And challenges are opportunities for growth. So no matter what happens next, know that you'll be just fine!
Go easy on yourself. If worrying is a habit that you've developed, you might have to make a conscious effort over and over again to break the habit. Just remind yourself over and over again, that worrying accomplishes nothing and that you can handle whatever life has in store for you.
If you've found this article helpful, please share it! The less we all worry, the more we can all enjoy life together!